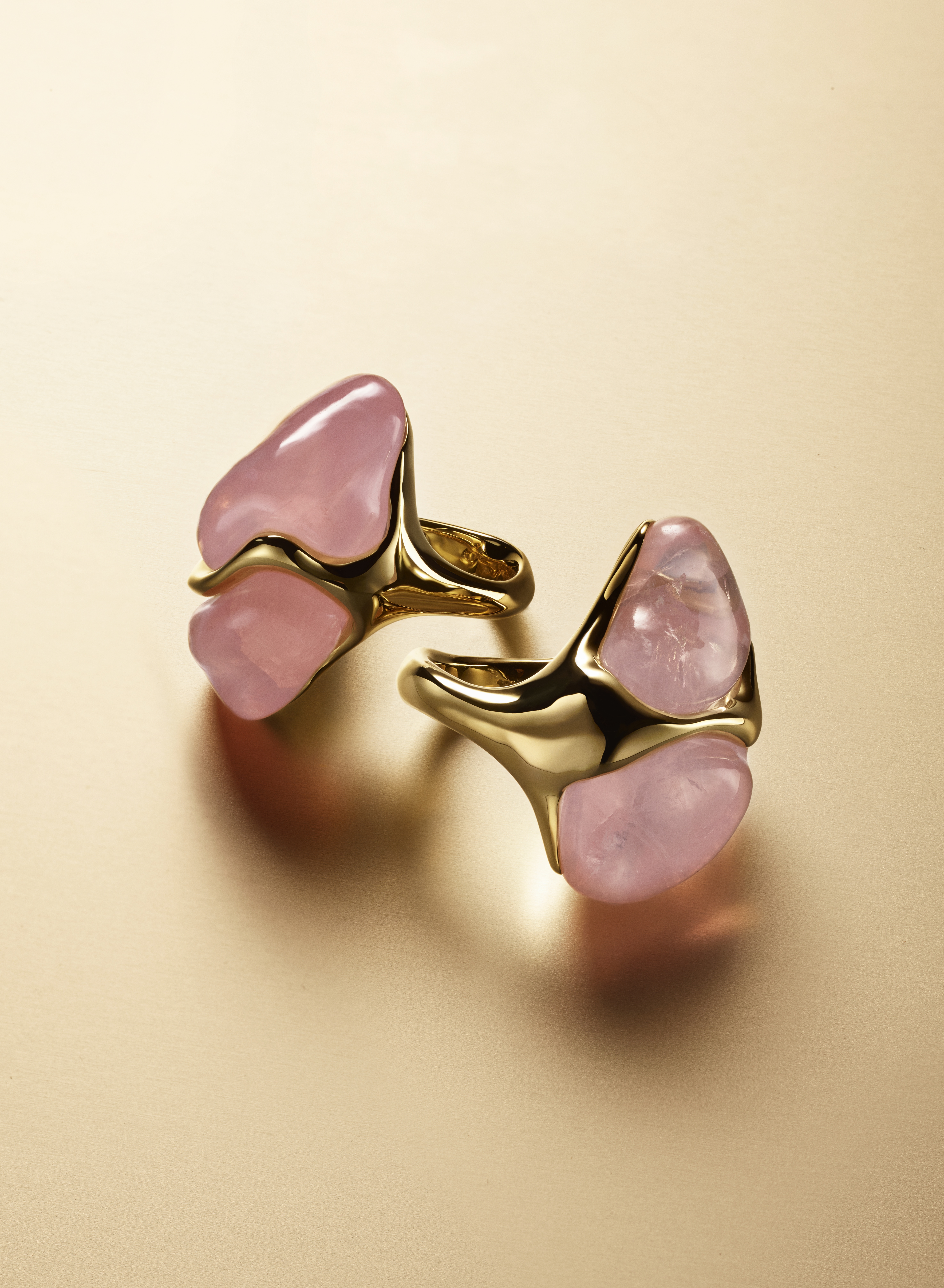 Collaboration between john pomp and amy lau design for wallpaper* magazine's handmade x exhibition at milan design week. april 10-13, 2019

Hand-carved quartz crystal stone with
Sculpted, flowing 18k gold band and setting.

Commissioned by artist, each ring is one of kind.

As shown:
Stone - rose quartz
Metal - polished 18k gold
1.25"l x .75"w
Approximate stone size can be specified.
Band sized to fit.