Located in the heart of Fishtown, Philadelphia's vibrant artistic and creative community, John Pomp Studios has grown from a small team consisting of John, his wife Anne, and one full-time employee, into a cornerstone of the neighborhood, with a full-time staff of over forty working craftsman and artists.
John Pomp Studios at North Mascher Street operates as four material disciplines under one roof, with artisans devoted to glass, metal, wood and leather. Dedicated to the utmost standards of quality, each piece is produced completely by hand in the studio—even a lot of the equipment and tools used are custom-designed and built.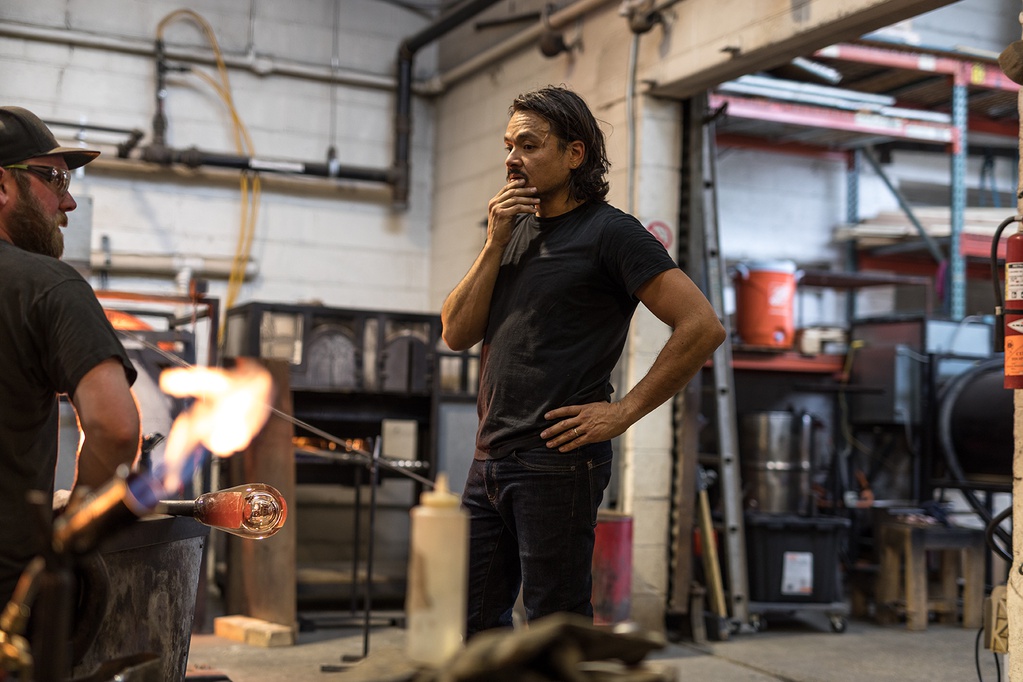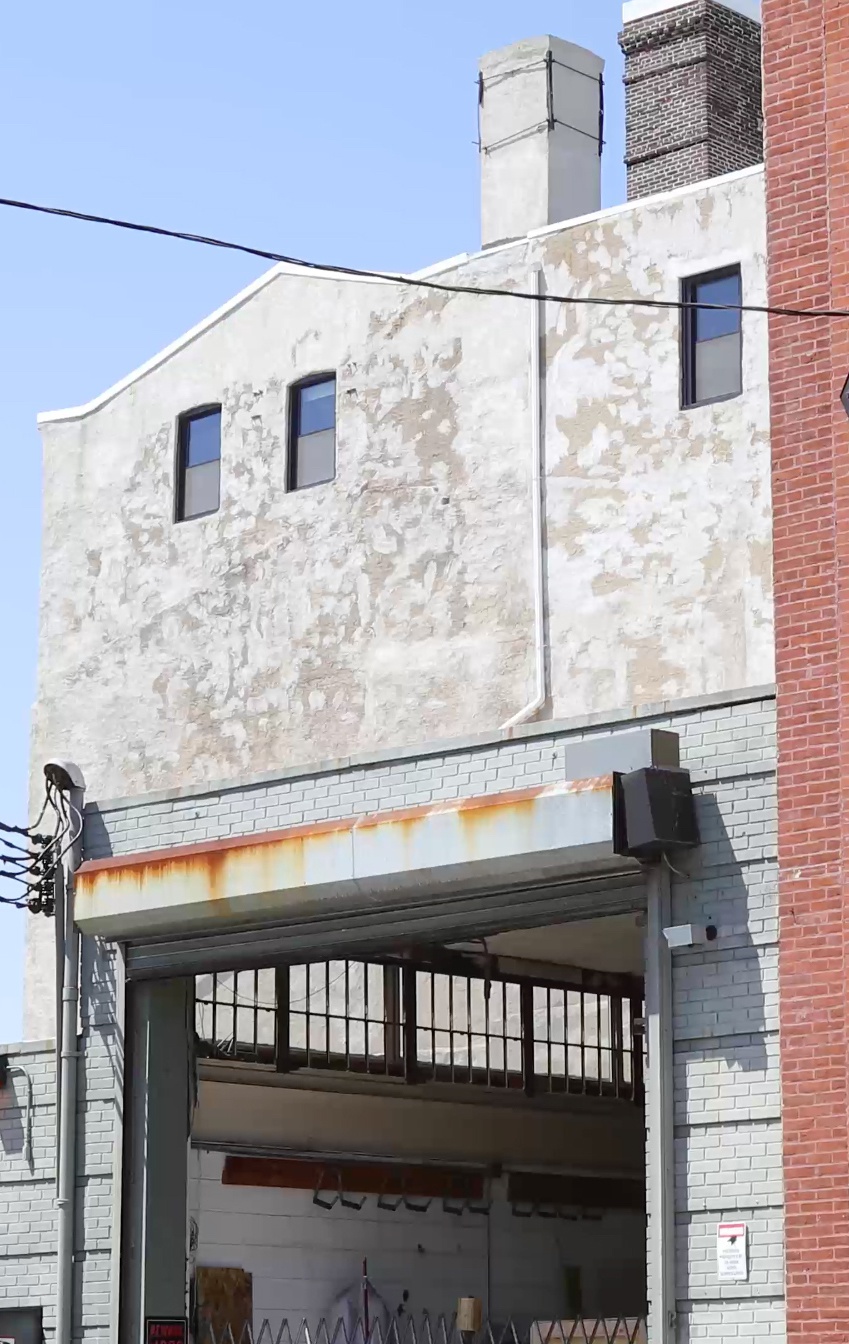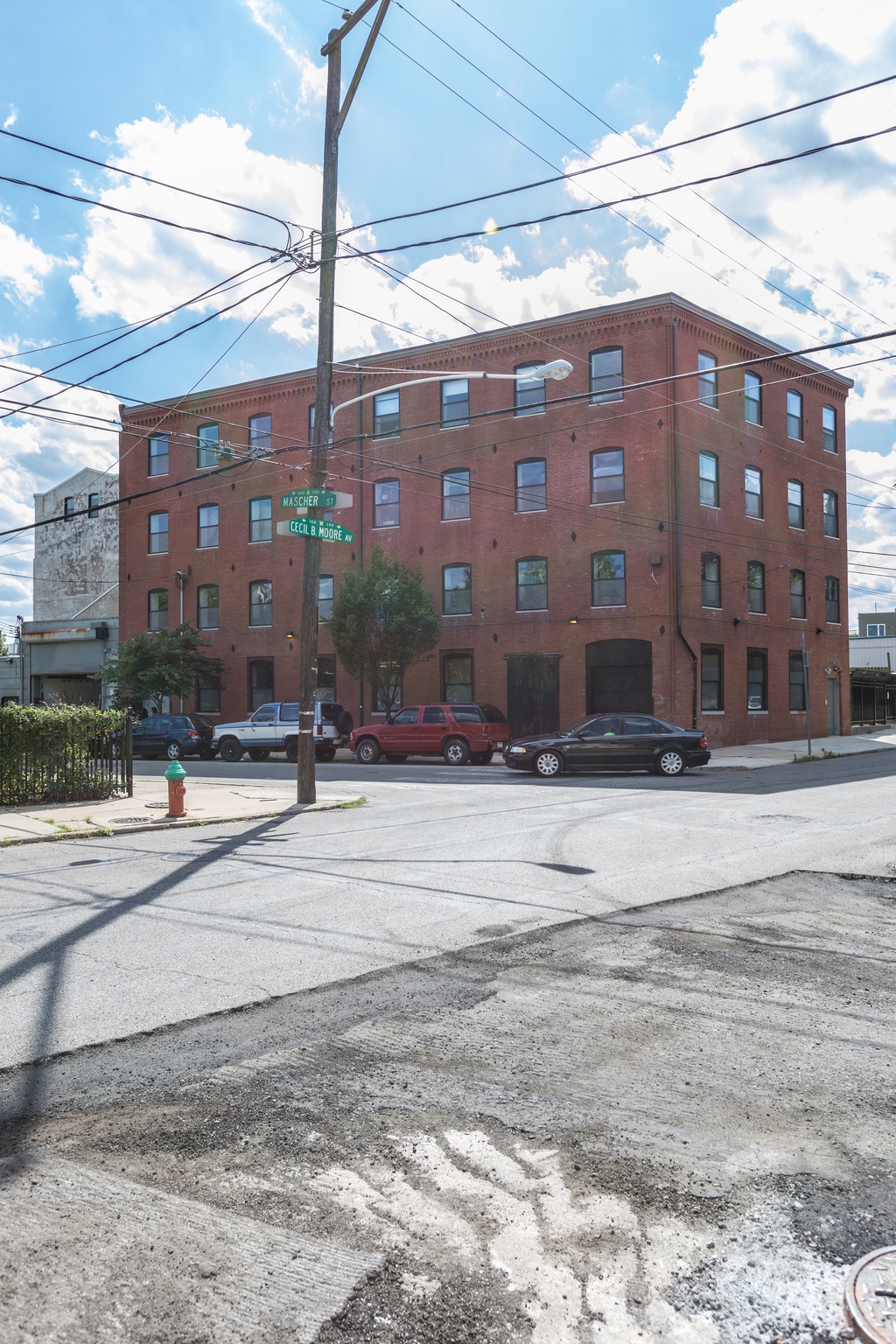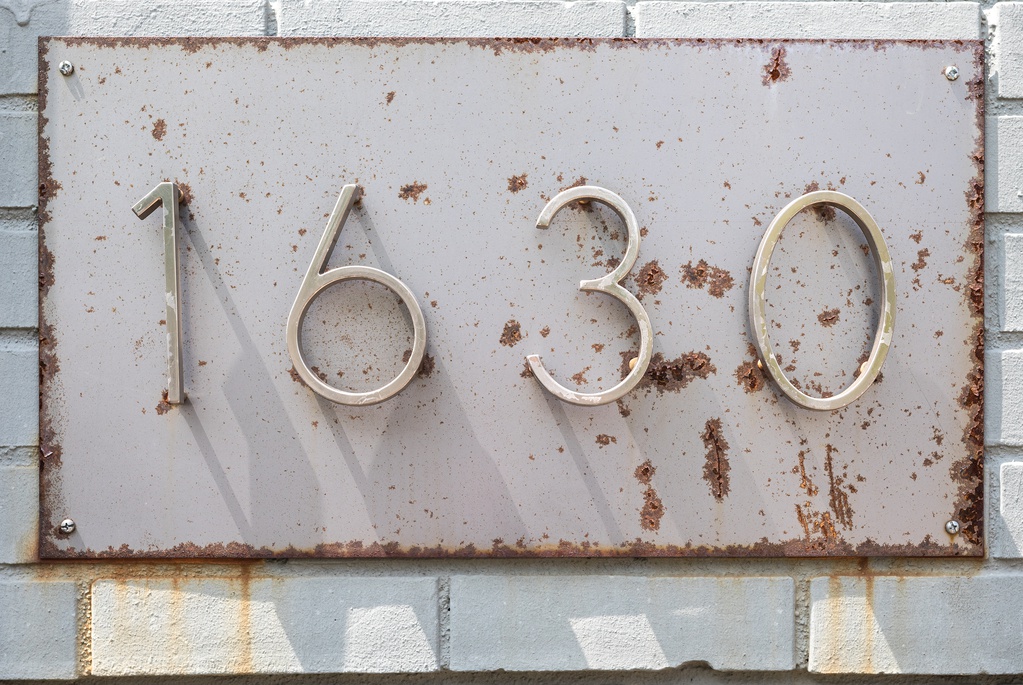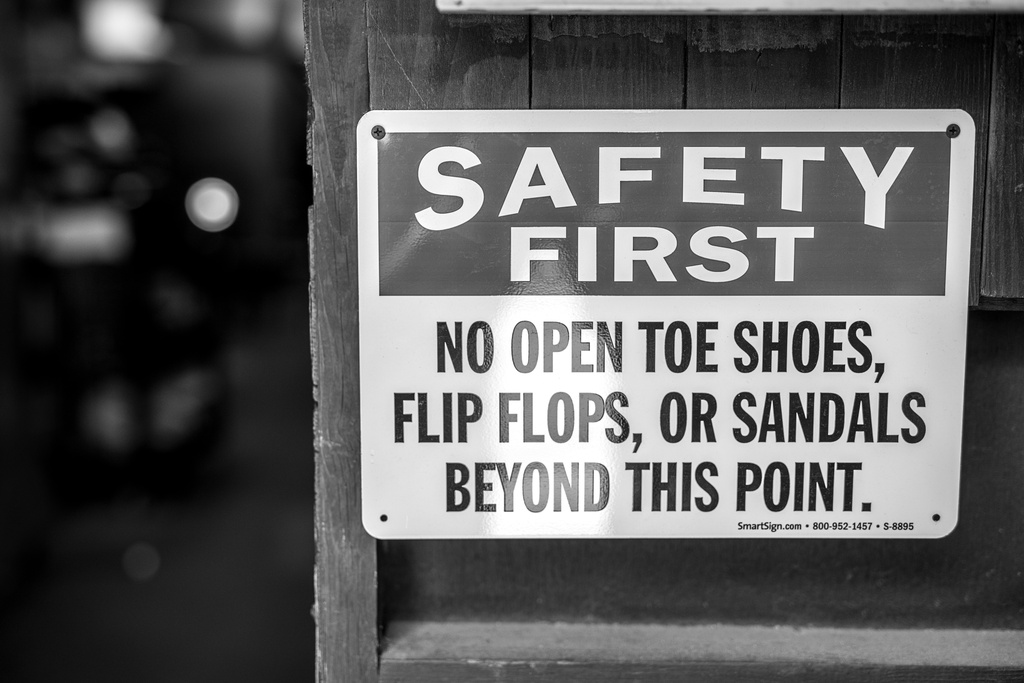 Craftsmanship is our truth.
WE ALWAYS WORK WITH THE MATERIALS,
not against them.


JOHN POMP
The artistry and discipline of glassmaking is the heart of the studio and the collection. Using their own crystal glass, a dedicated team of glass artists works together to melt, pour and blow every piece, creating a delicate dance that is mesmerizing to witness. The specially-made tools, furnaces and kilns harness the power of fire to distill gorgeous, rarified pieces of art.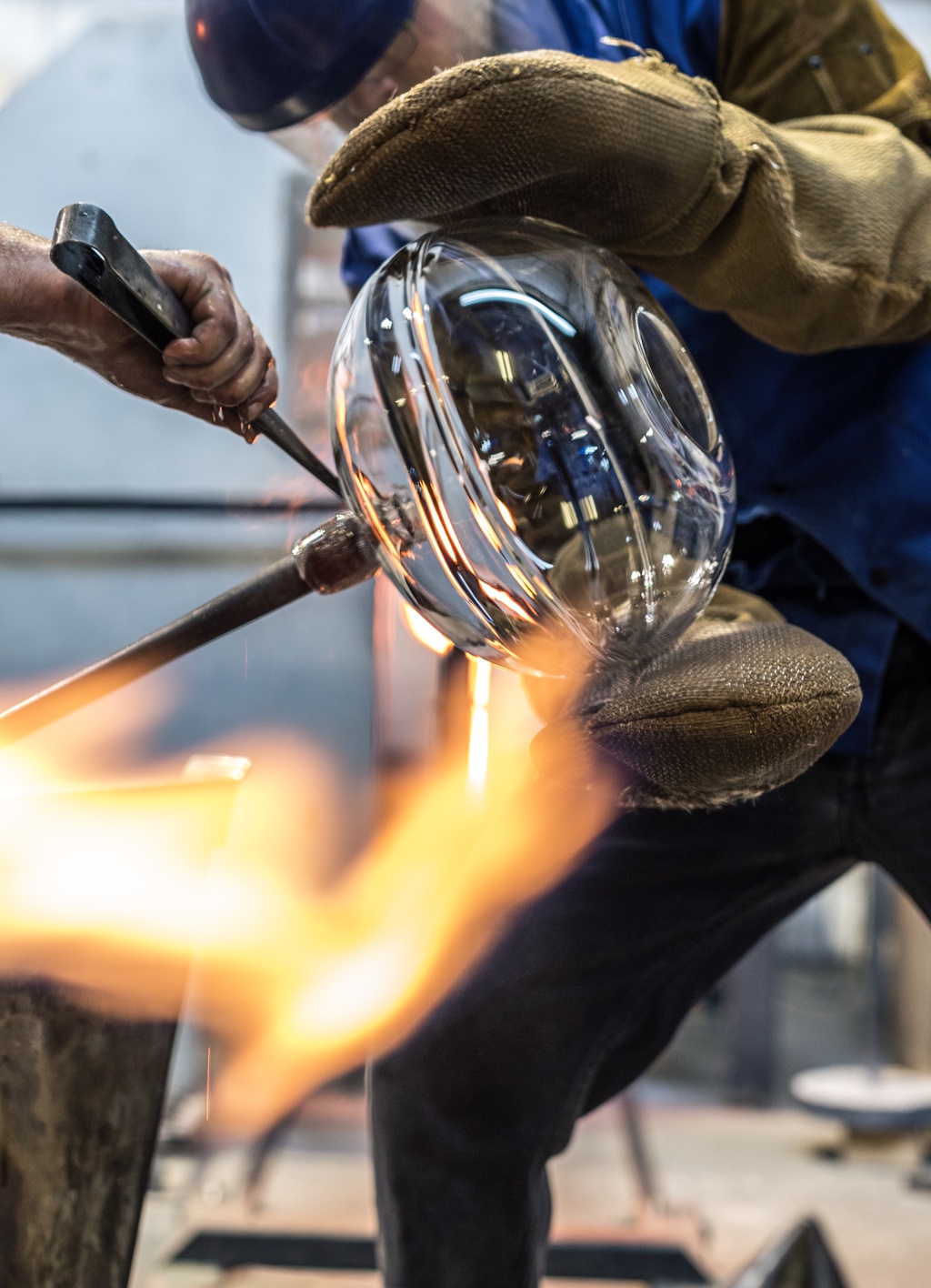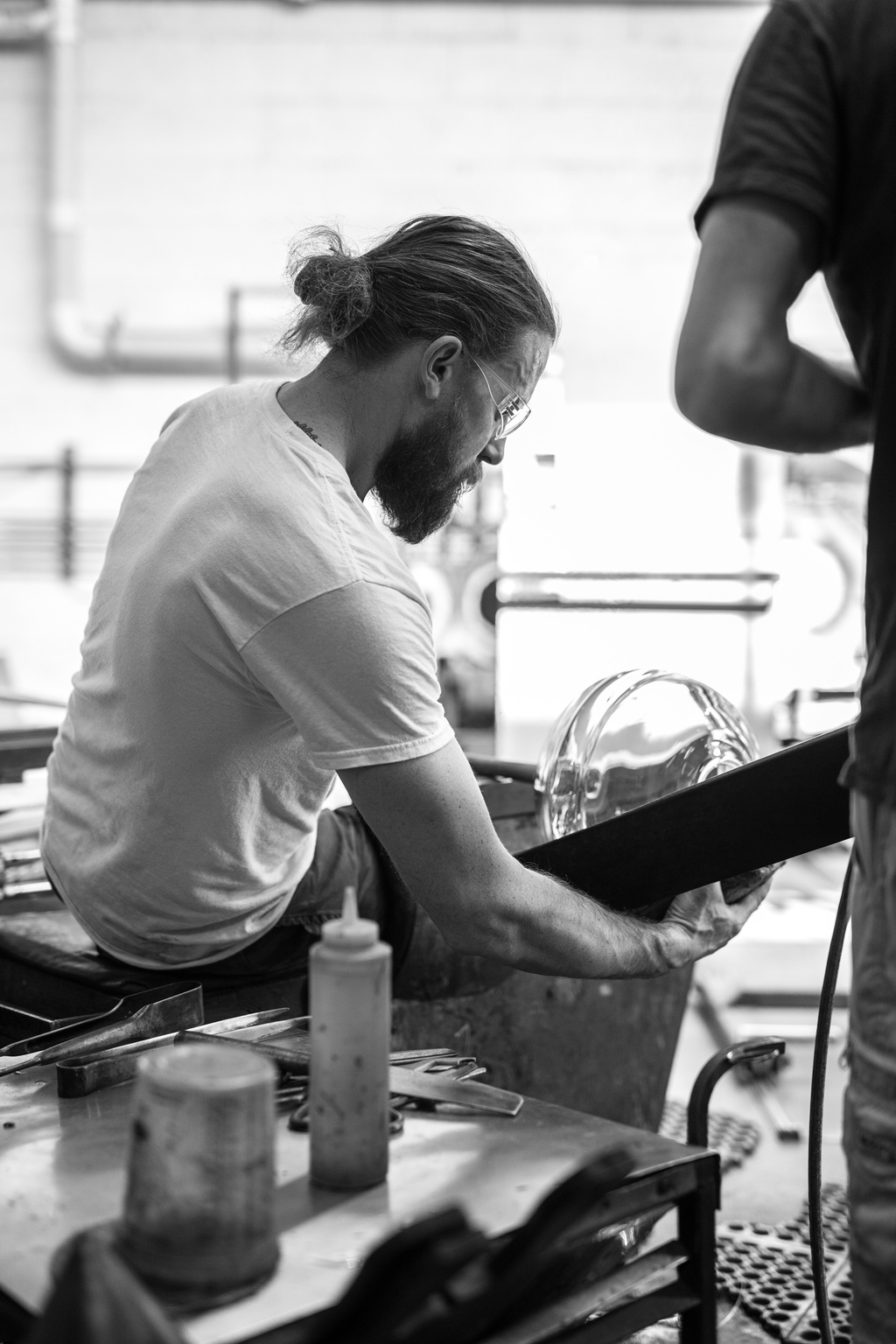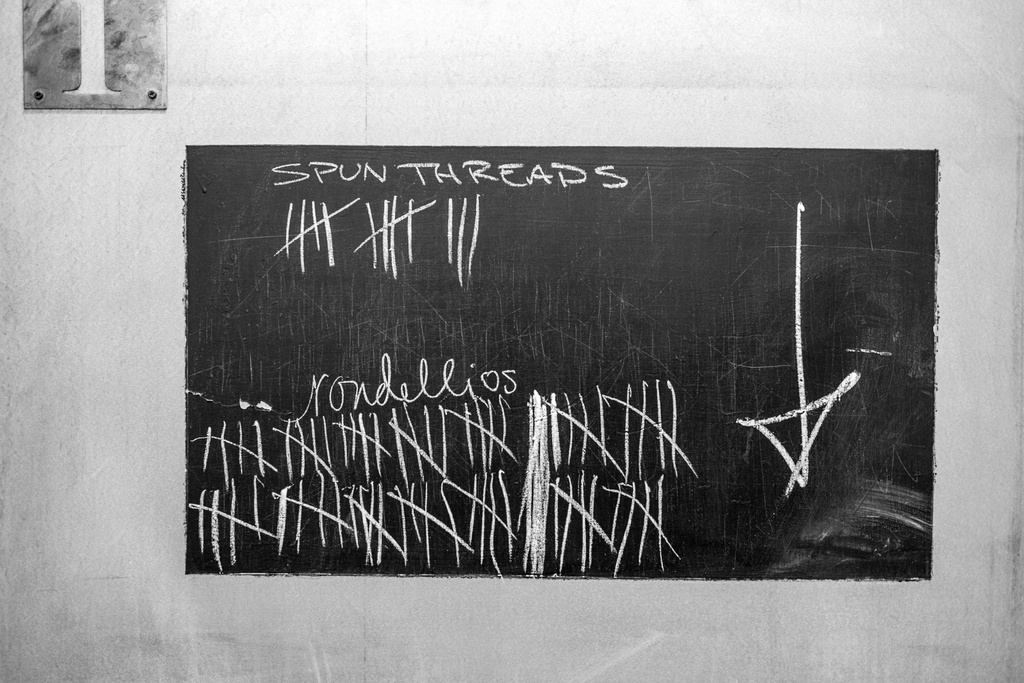 "Glass is a real living thing and it does whatever it wants to do with or without you. All I'm trying to do is gain a deeper understanding of the material and capture what it wants to do."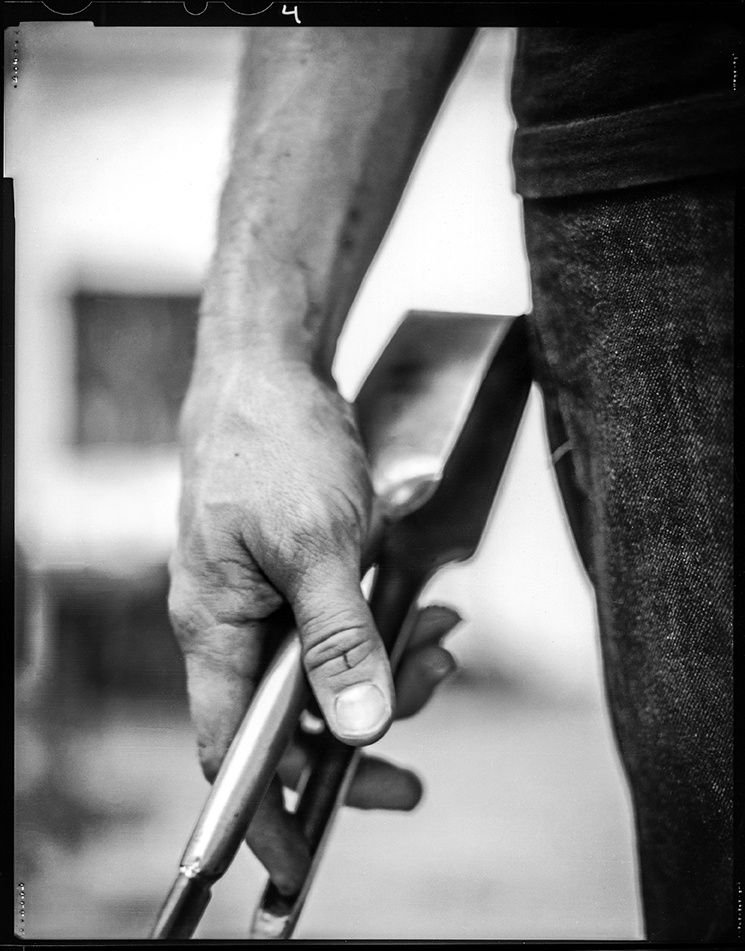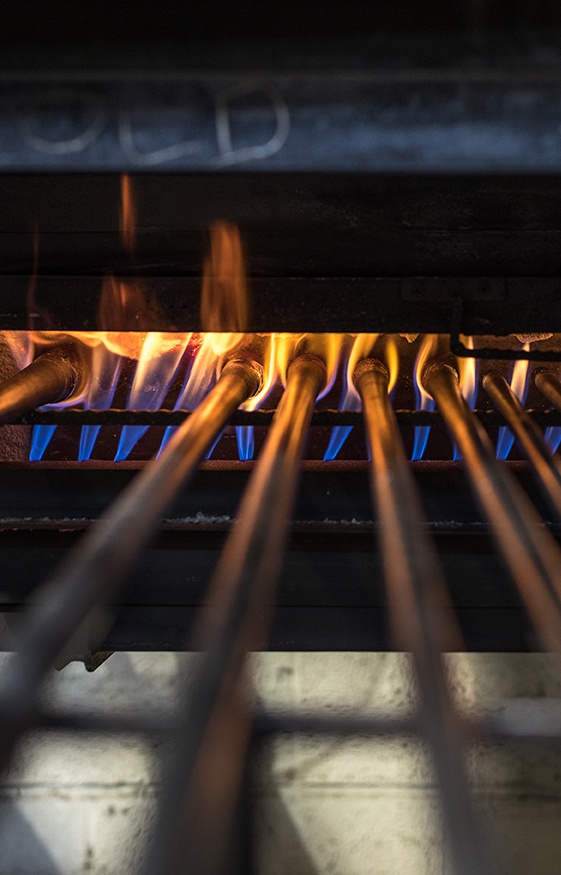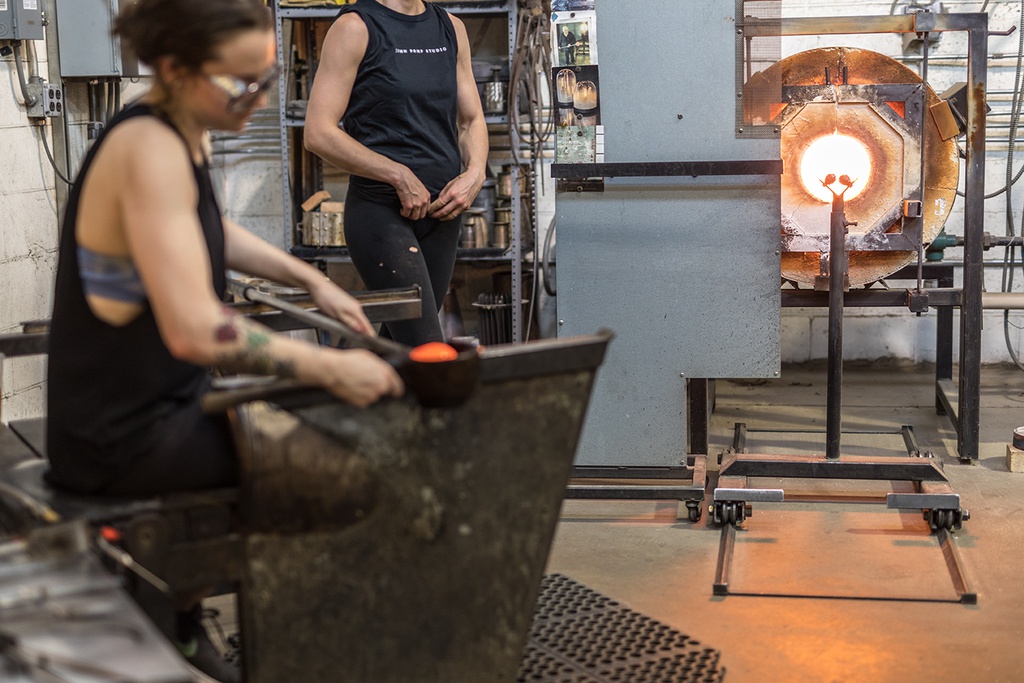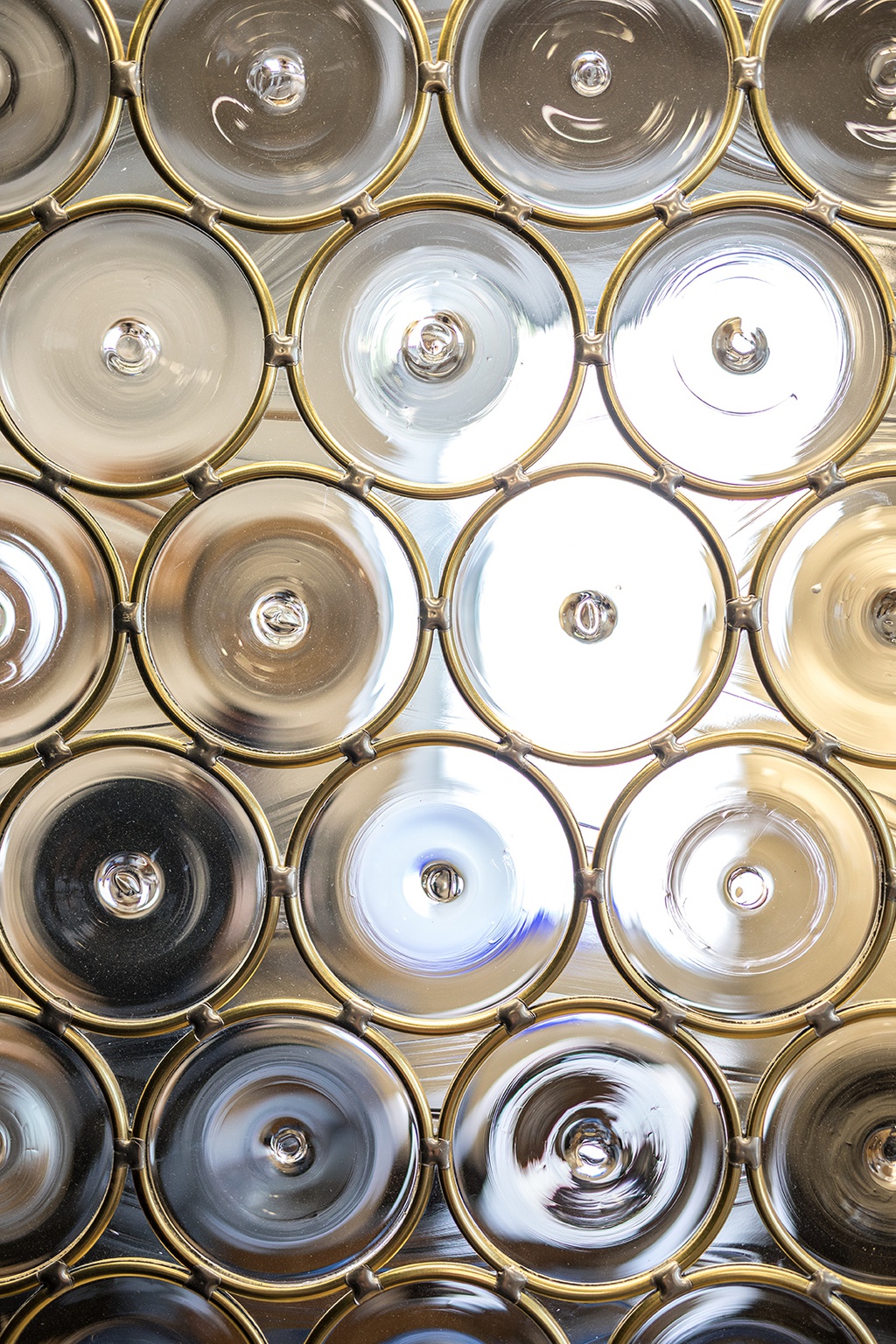 Metal is the architectural backbone for each John Pomp piece. Ranging in scale from structural frameworks for chandeliers to slender table bases and smaller auxiliary components such as lighting fixtures, the geometric metal forms are the perfect foil to the ethereal glass elements. A large team of highly skilled specialists work to an incredible degree of accuracy, often requiring fabrication precision to be within 1/64th of an inch. Be it oxidized brass or oil-rubbed blackened steel, all the patina finishes that appear in the collection are painstakingly achieved by hand.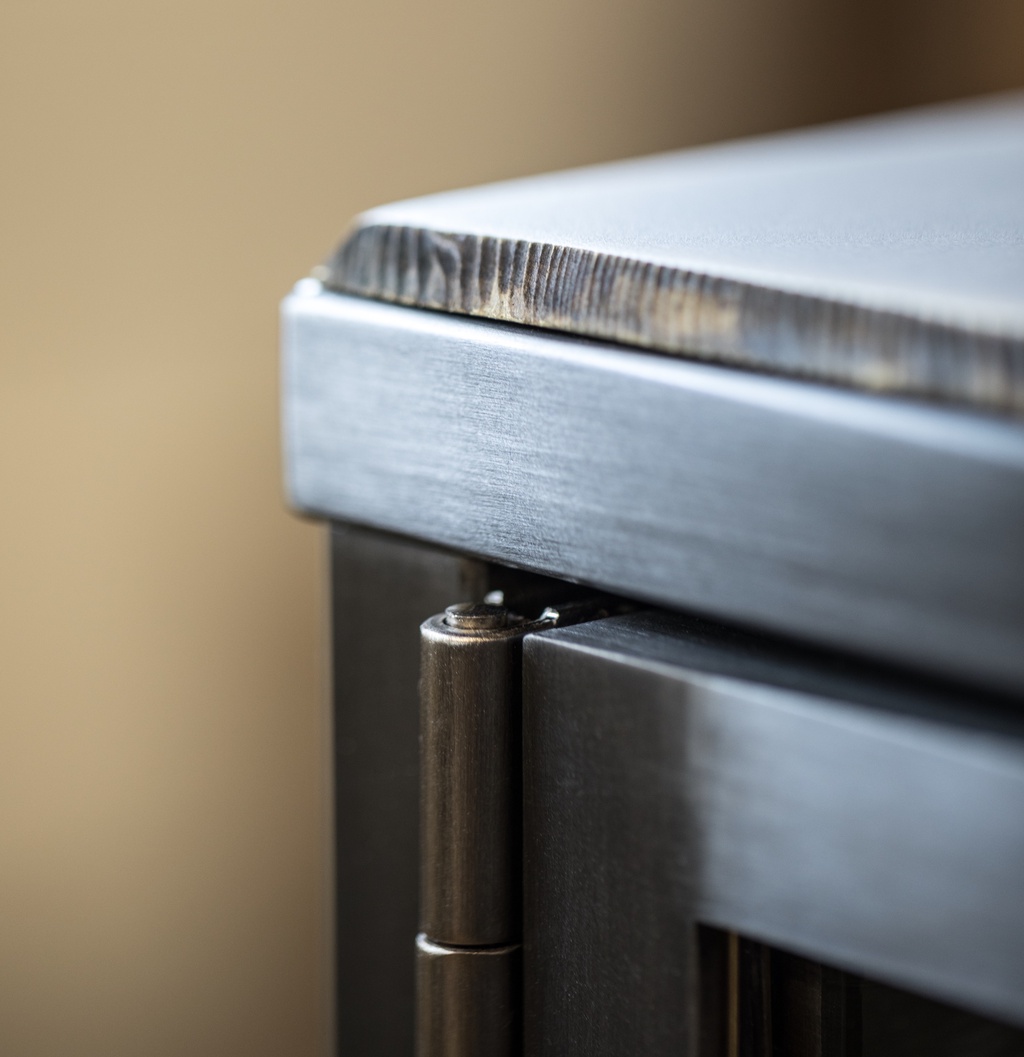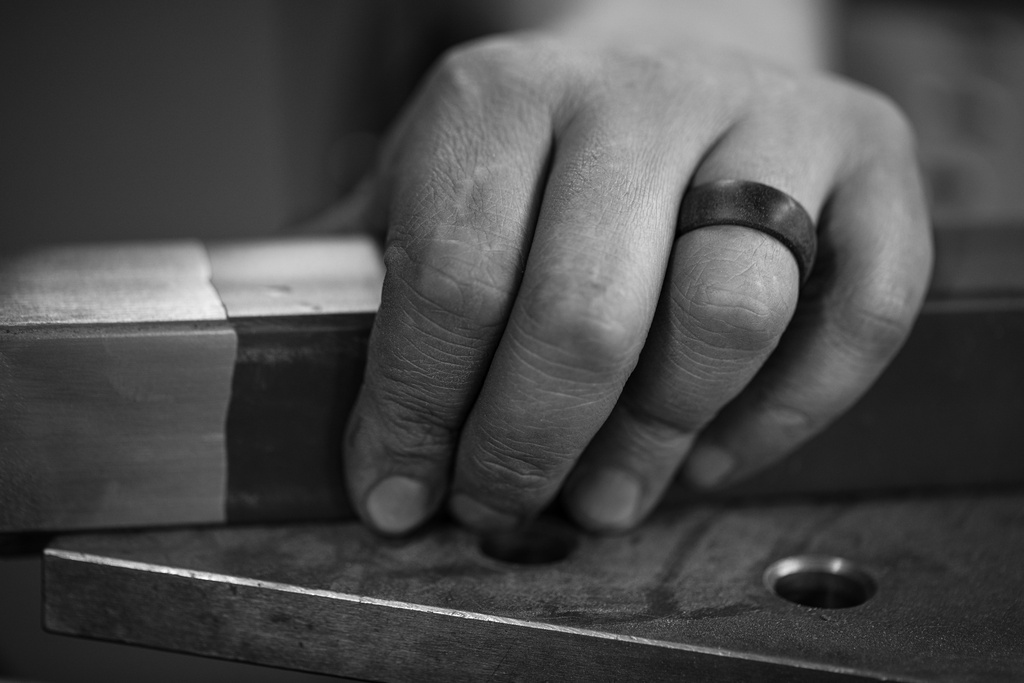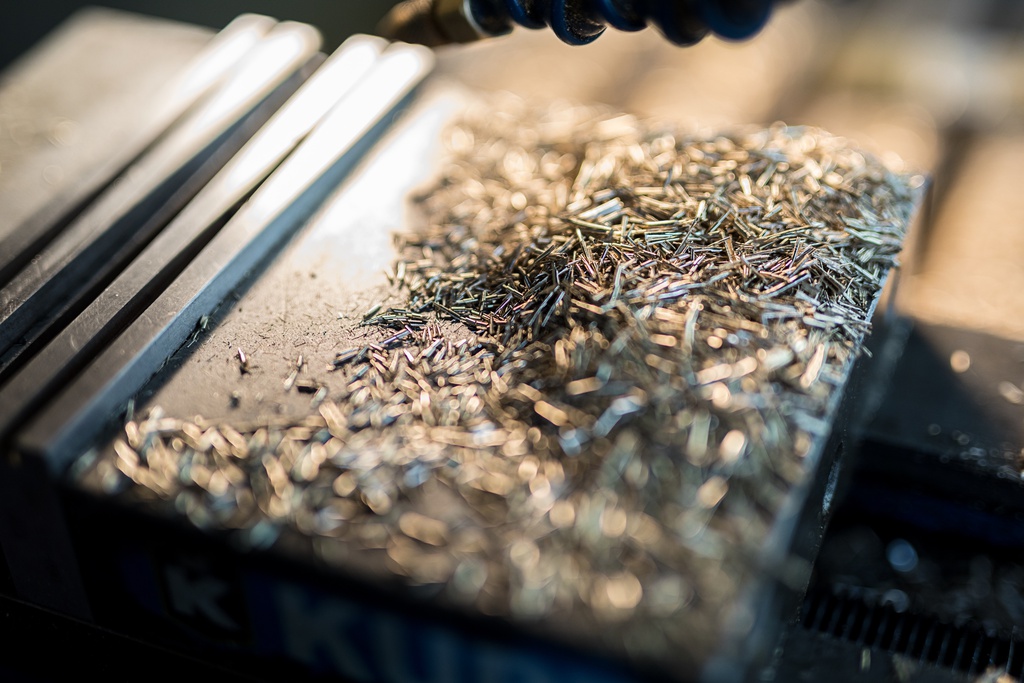 "Explorations of techniques and manipulations of raw materials is really what informs the pieces."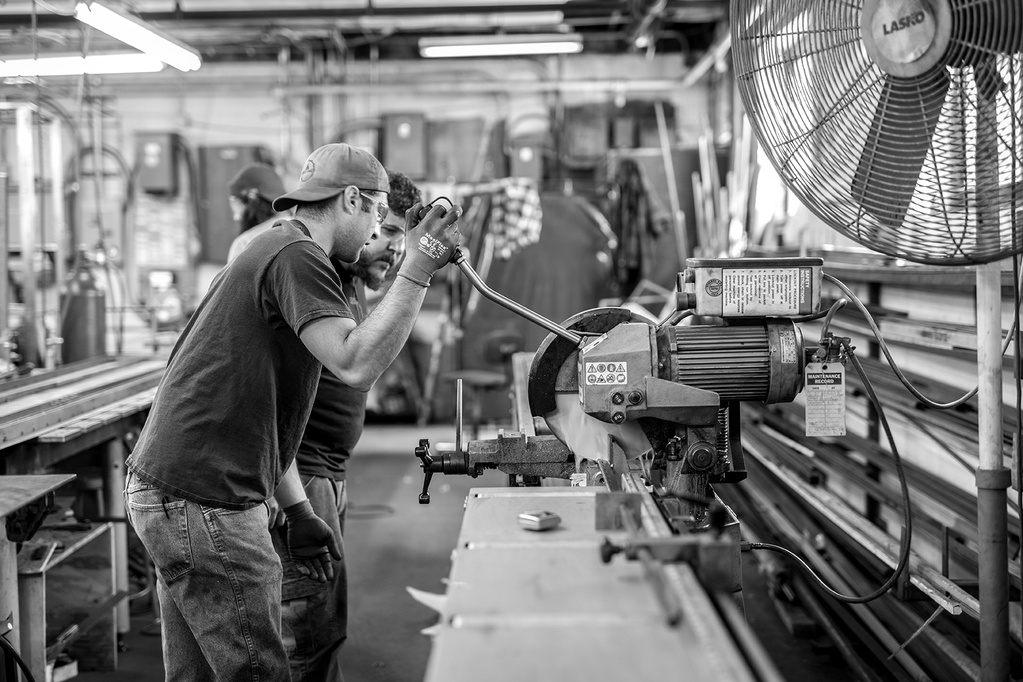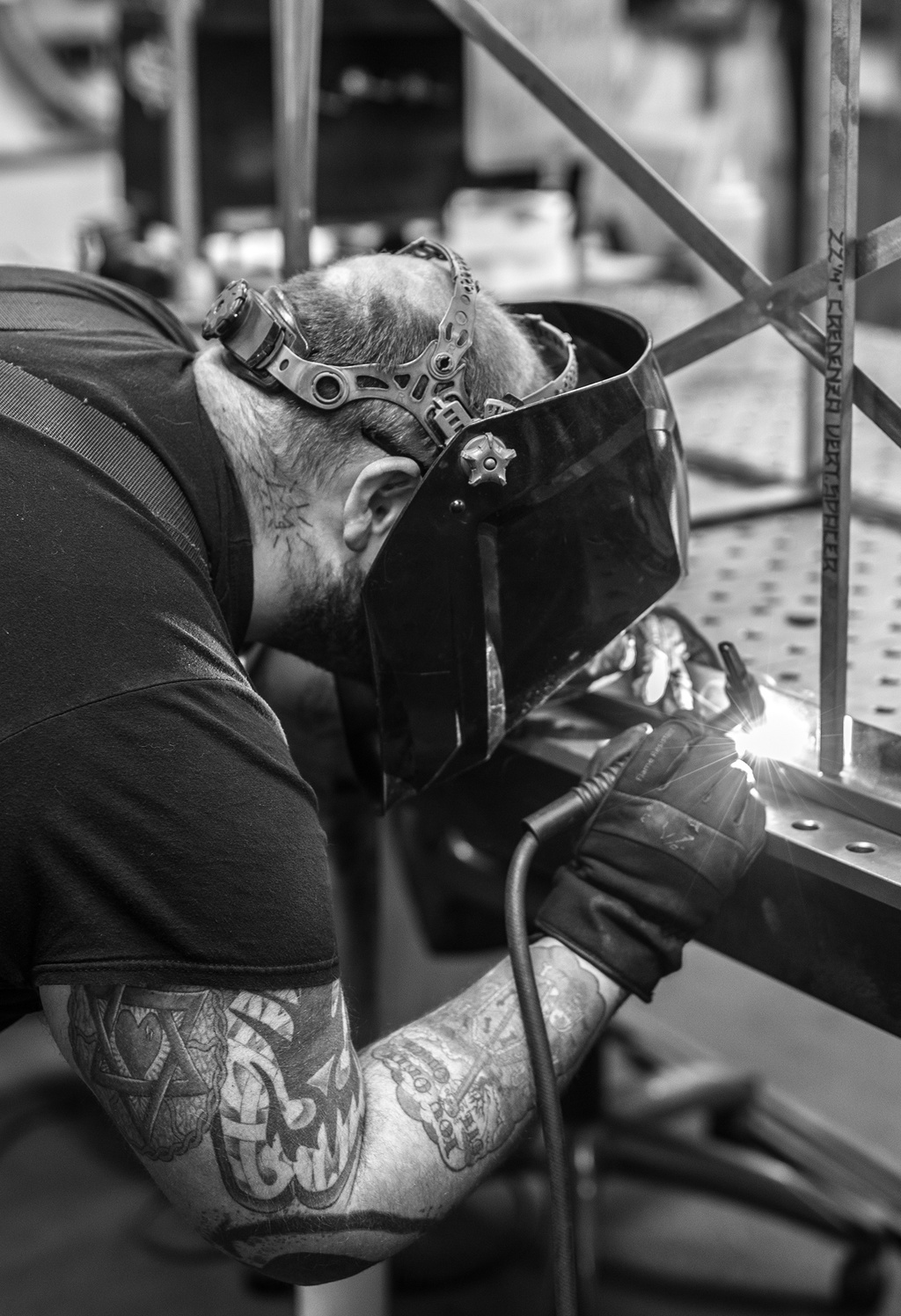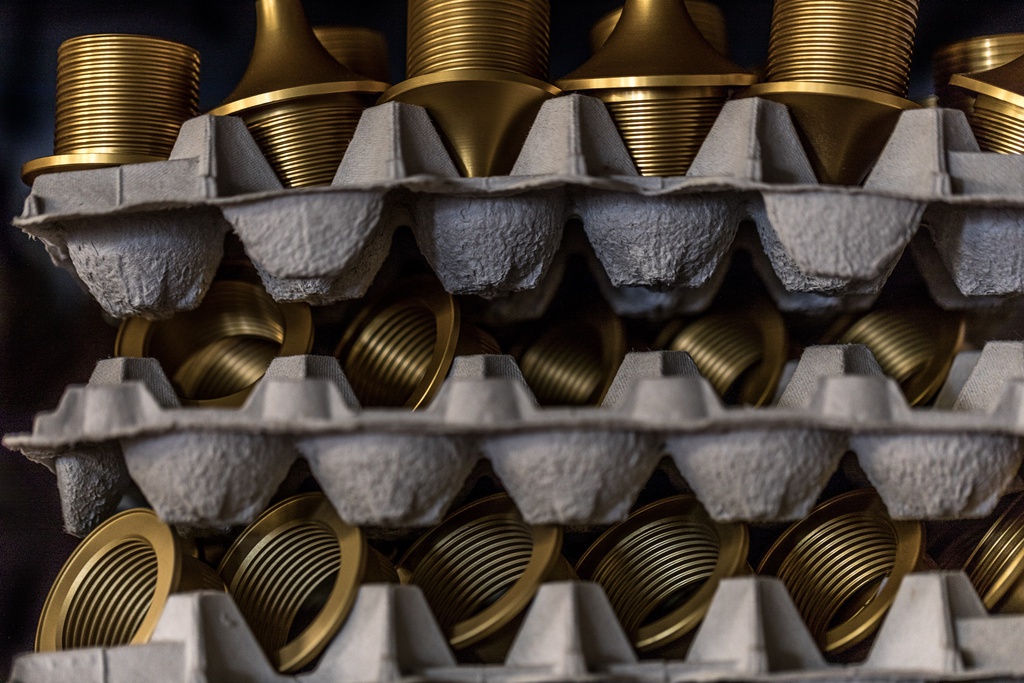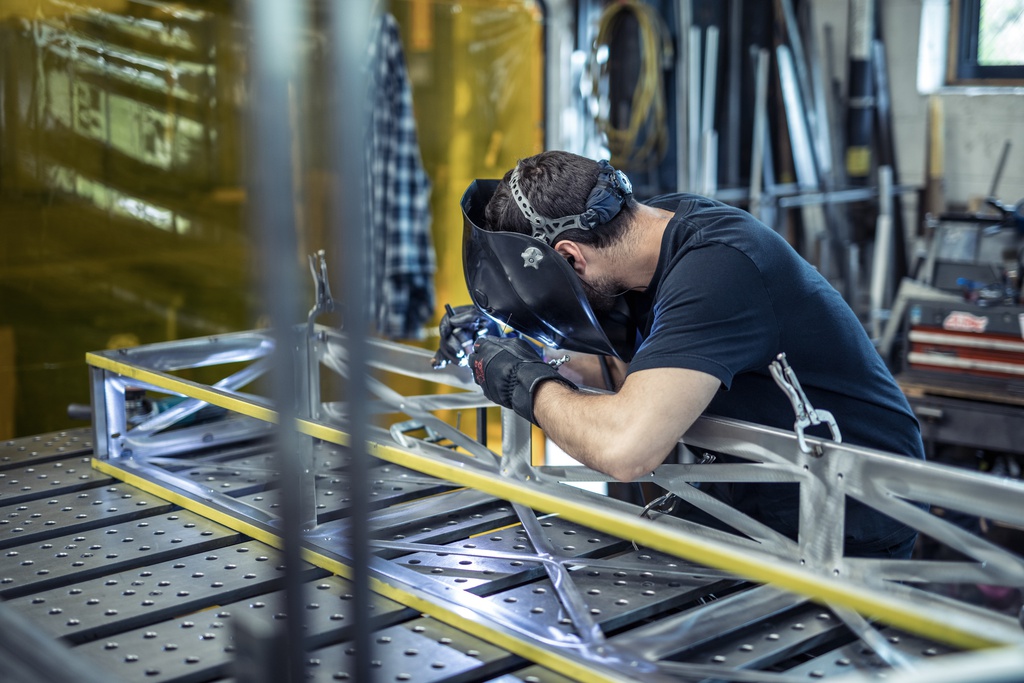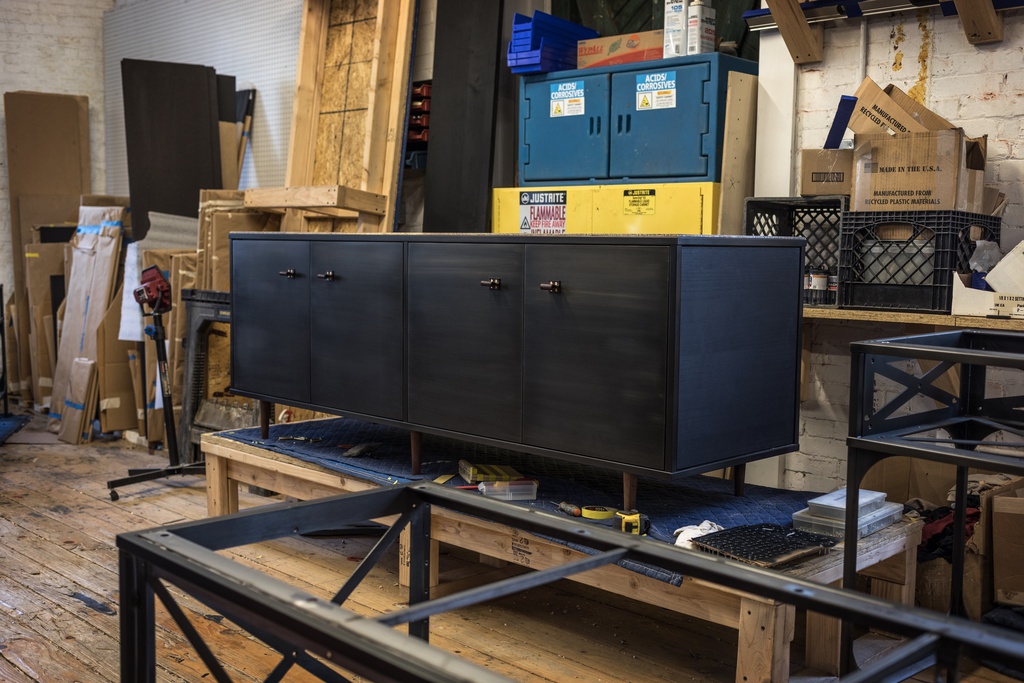 The wood elements in the collections organically tie the creations back to the living world. Noble wood varieties, such as white ash or medium walnut, are exquisitely blended with other materials to bring an earthly tactility to the hand-crafted designs. Elegantly turned and stained by skilled craftsmen, the studio's work with wood is polished, yet true to the material's natural qualities.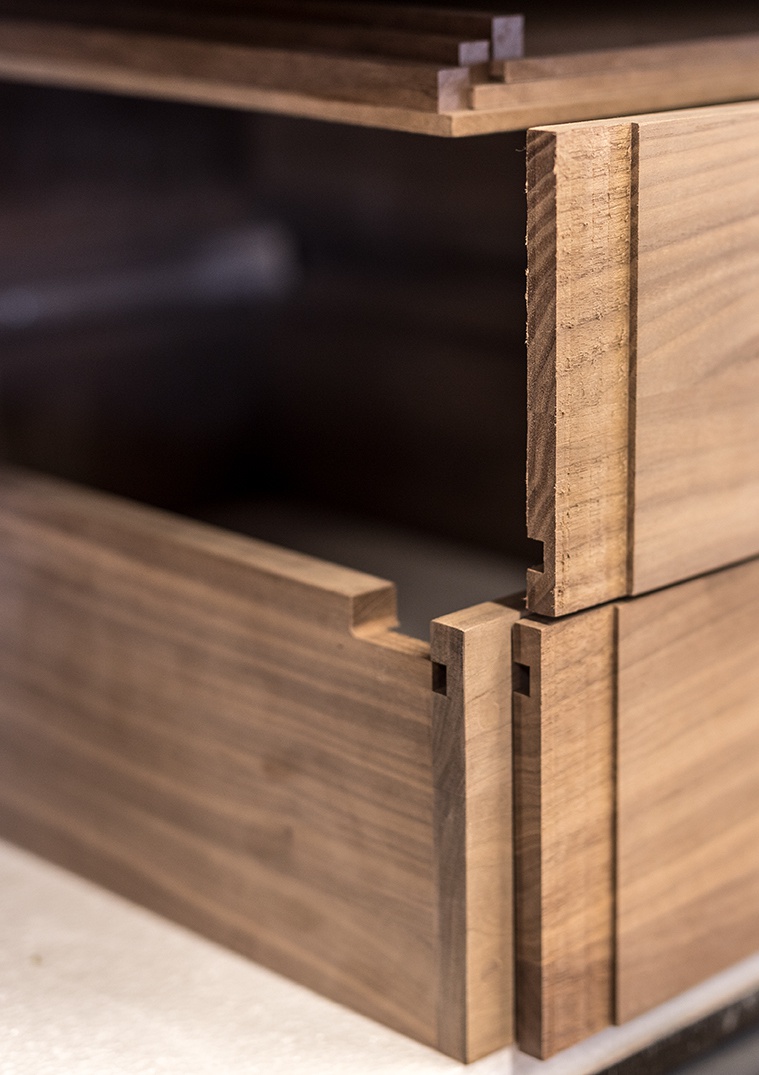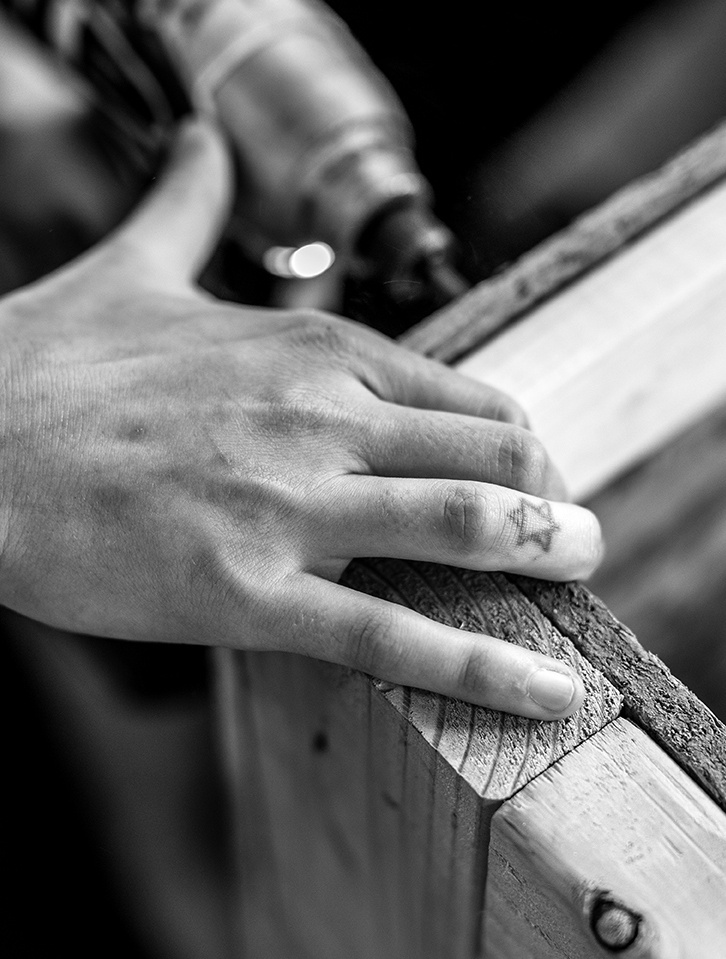 "The forms in my work are captures of moments in time."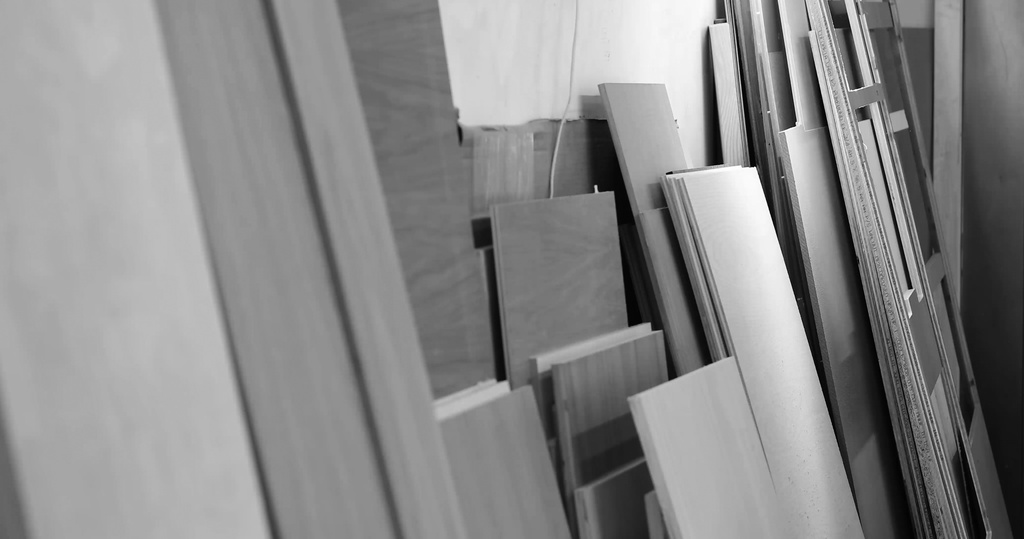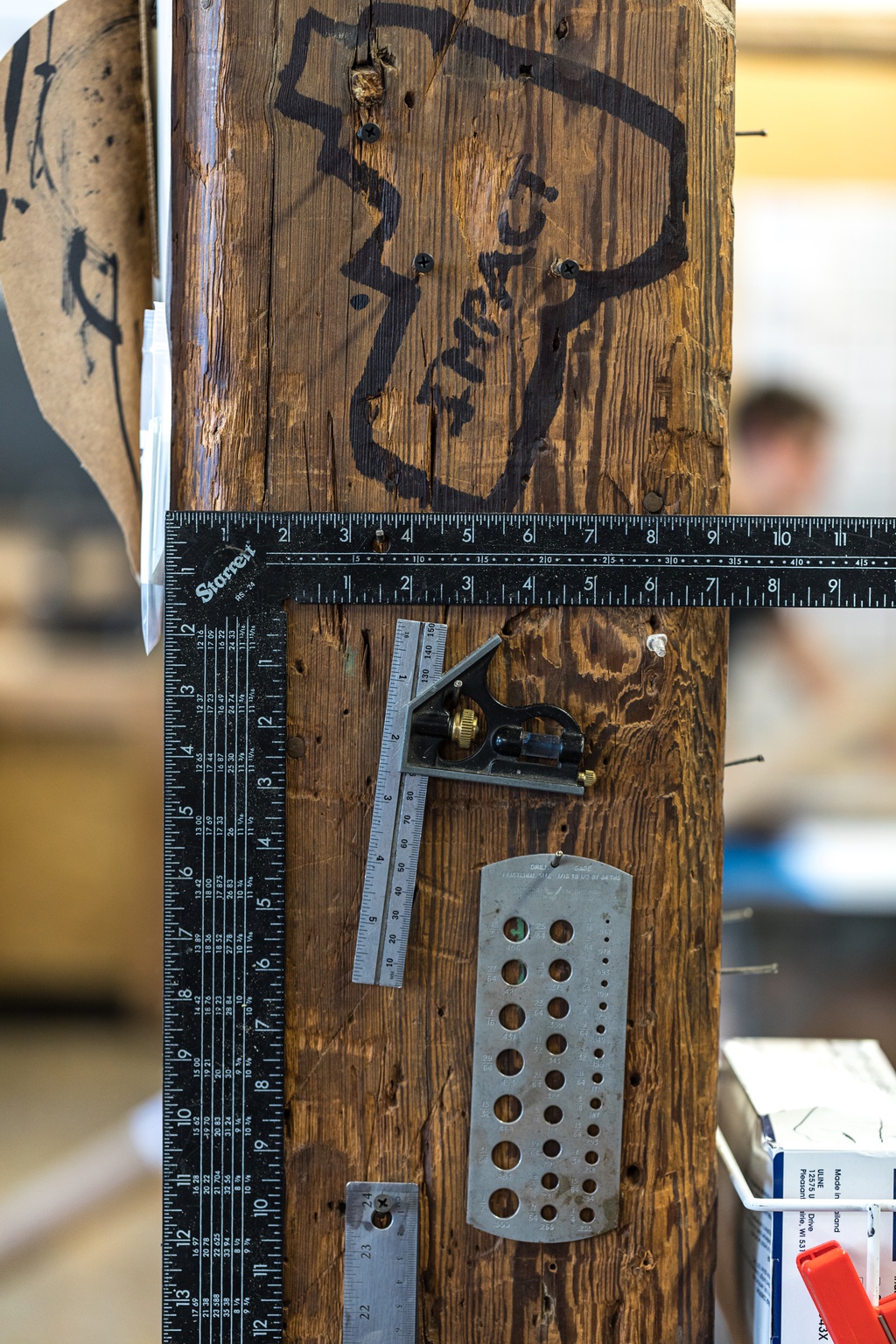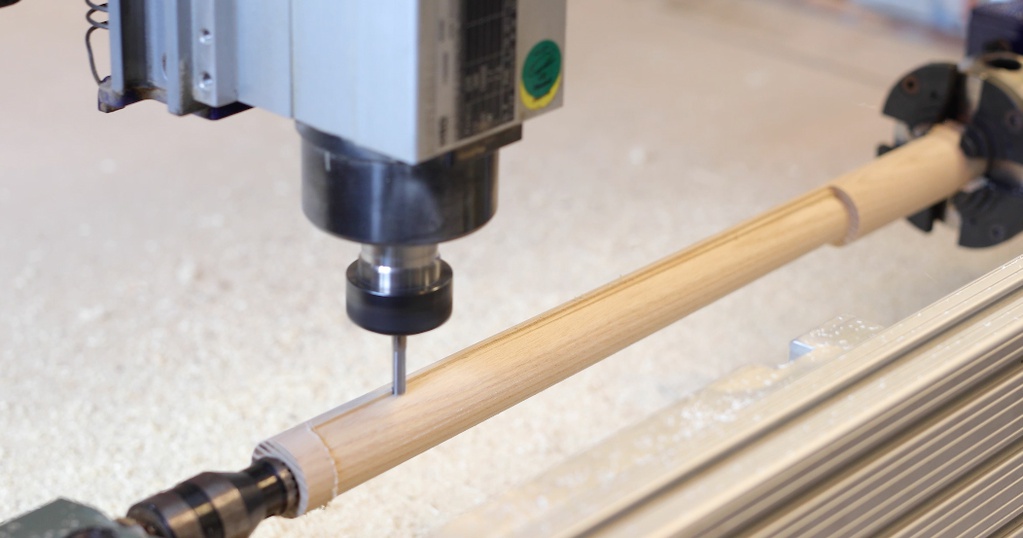 Working with hides sourced domestically and distressed on site, leather is masterfully manipulated in surprising, yet thoughtful ways. Incorporated in the details of a credenza or armoire—such as an inviting door pull, a wrapped handle and the lining of a drawer—leather adds a warm, yet refined flourish. At other times the tactile material takes dramatic center-stage, as when used in the upholstery of a sculptural lounge chair, embellished with button tufting and paired with robust buckles and belt straps.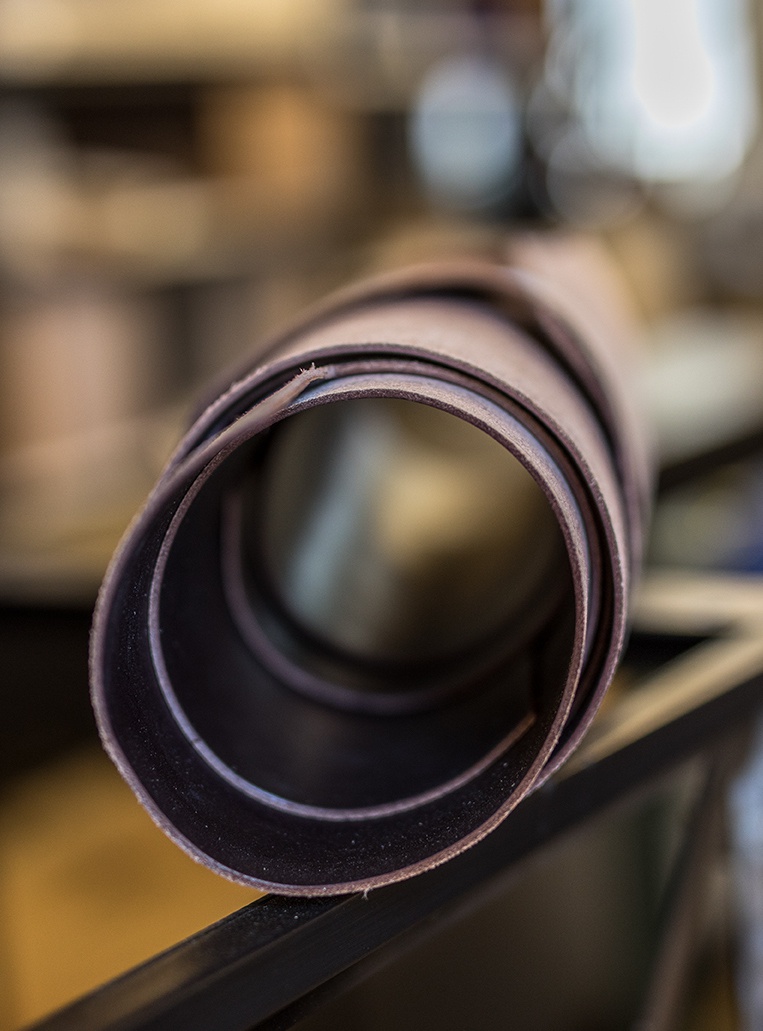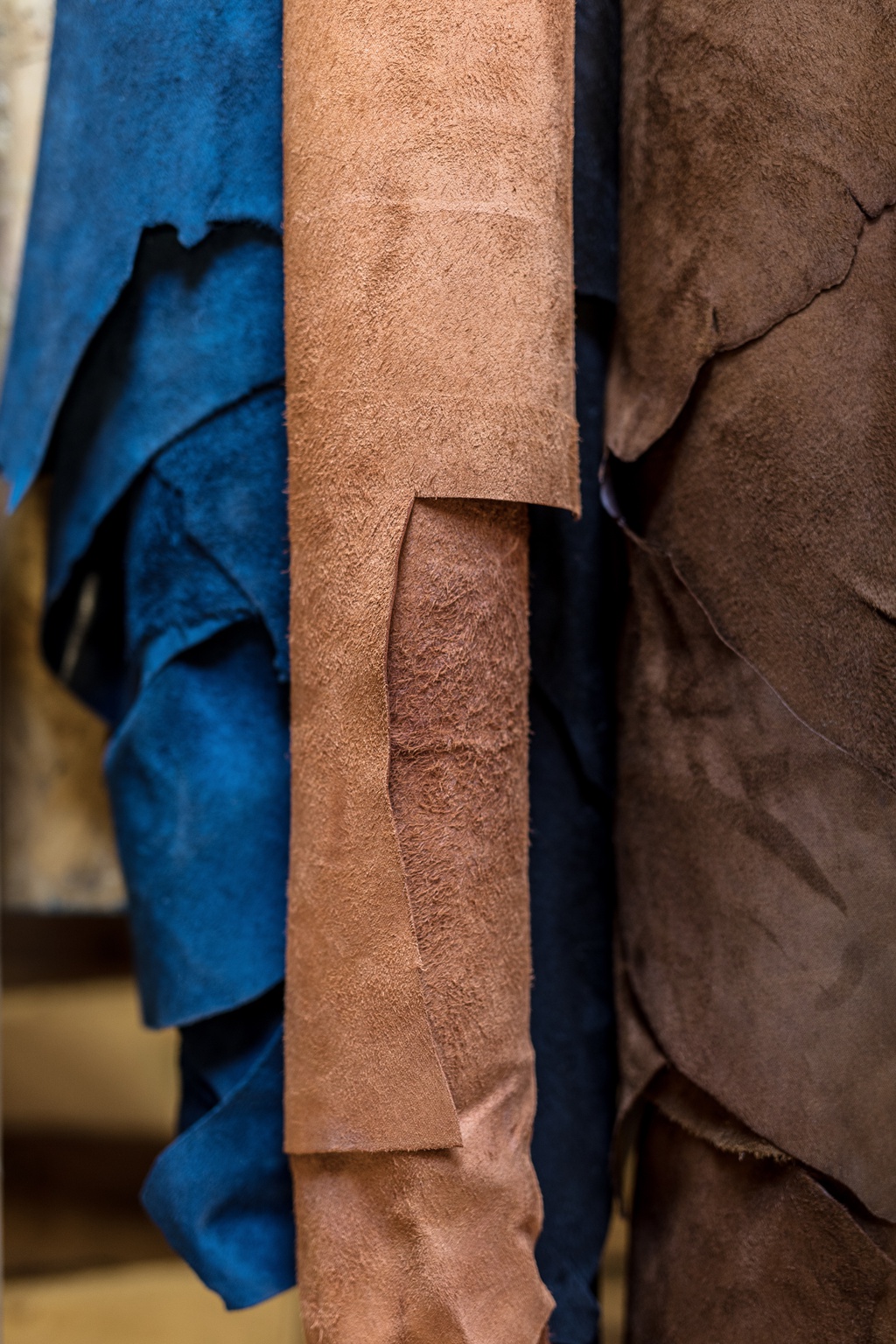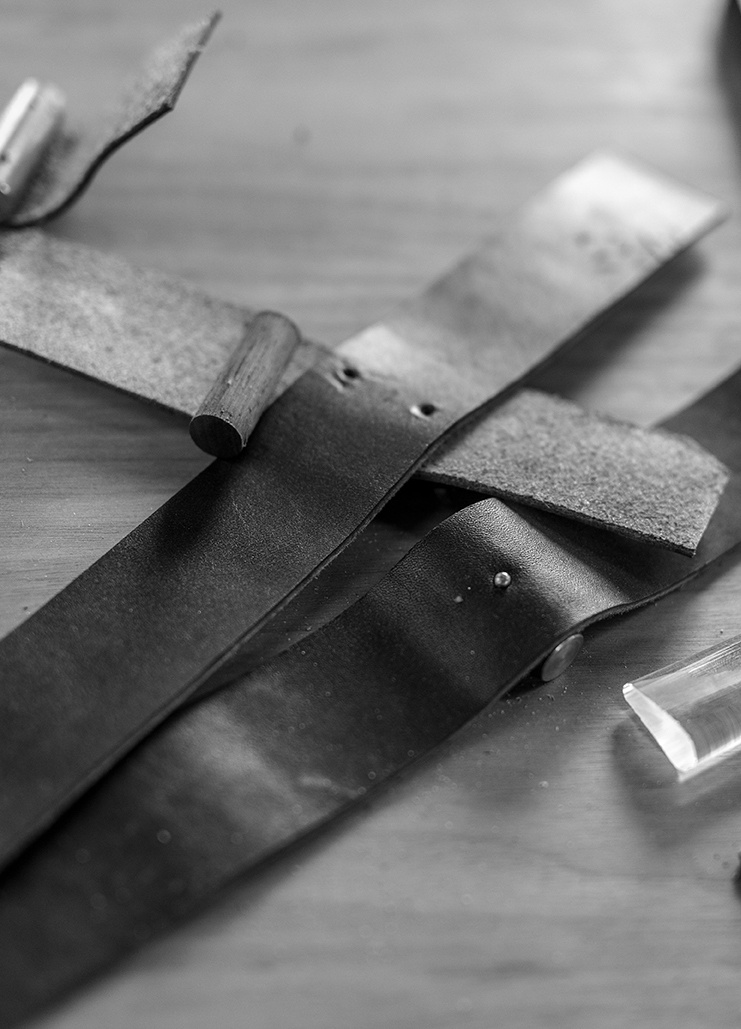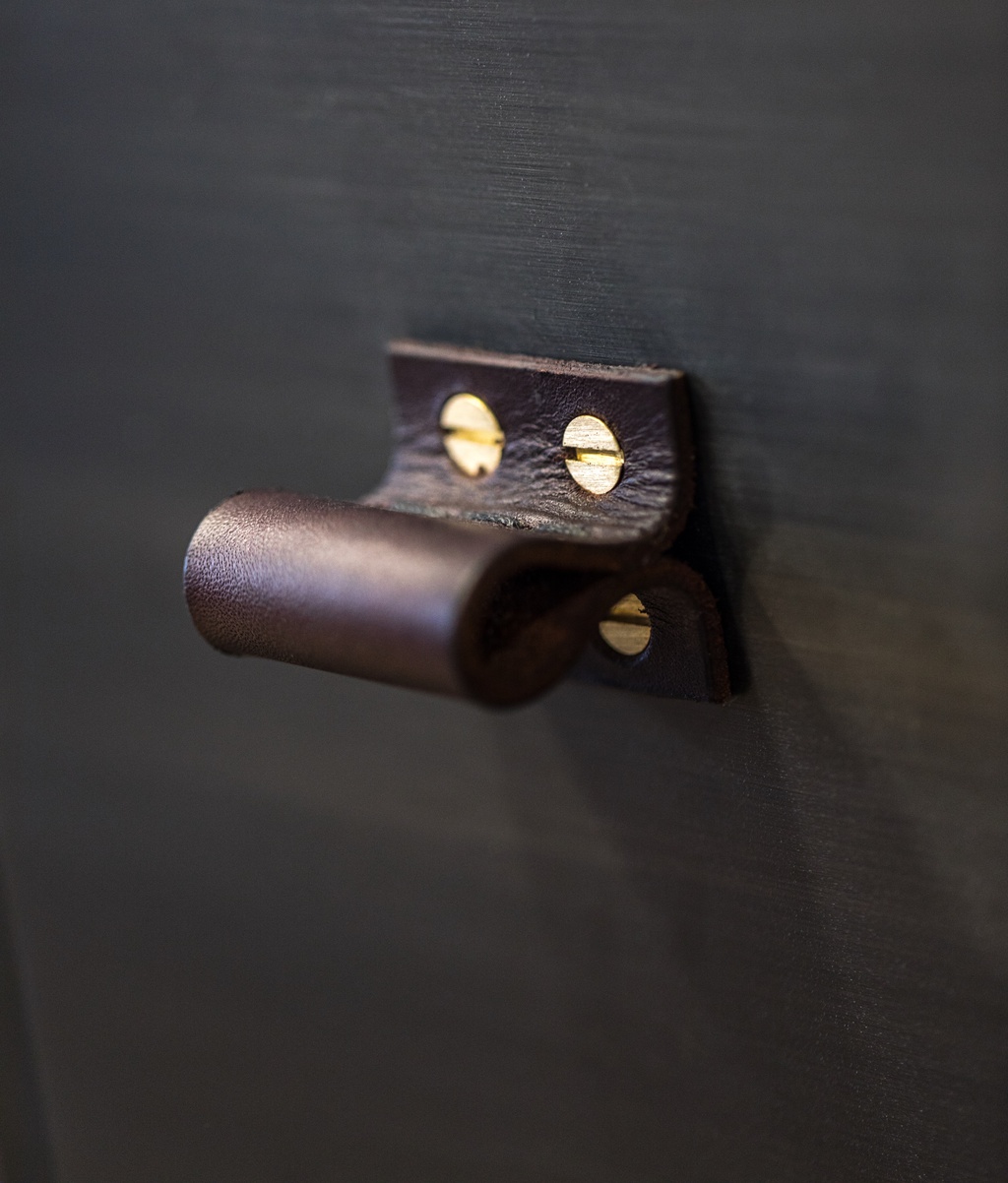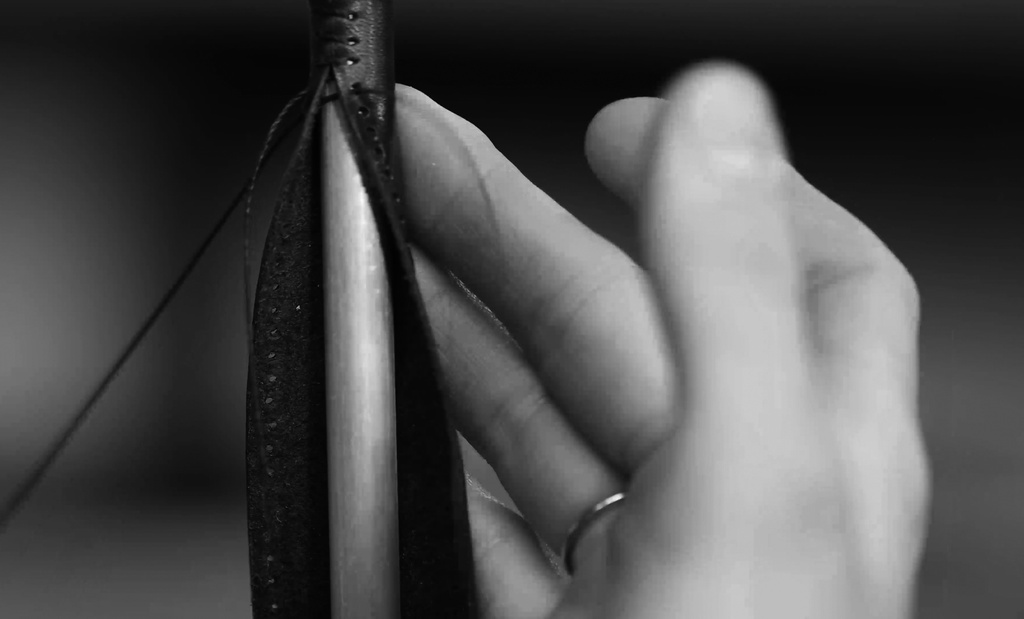 "As a craftsman and artist, it's about standing behind the quality of what these objects are and seeing their vision through from beginning to end."